A Well Deserved Break In April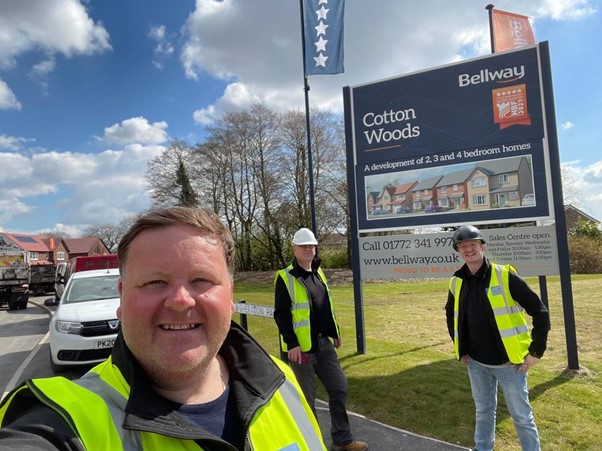 We hope that like us, the early Spring sunshine is making you feel new optimism for the future! We enjoyed the Easter break and used the opportunity to recharge our batteries!
Here at Facilco we are always looking to the future and planning and working towards growth and a healthy, buoyant business. We have welcomed new starters with Andrea joining us as Office Assistant, and Ashley, Viktor & Tseko joined our team of Cleaning Operatives.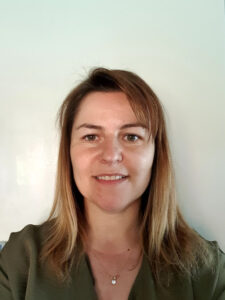 More of our team have successfully completed their CSCS qualification and many of our team have renewed their's. Meaning we offer our customers complete peace of mind, they know that when we are on site, we follow health and safety in line with legislation.
Our working ethos is really important to us and at the team is at the heart of it, our staff appraisals are underway which gives us the opportunity to see how our team are doing, what they aspire to and how we can help them achieve it!
We don't just encourage our staff to achieve personal growth, we practice it as a business too! This month alone we have attended Taylor Wimpey's 'Best Cleaning Practice' session on TEAMS and BDO's Small Business Leadership seminar, all with the aspiration of learning and understanding the best ways to take our business forward.
We have held a number of strategy sessions in house to discuss with the team our growth aspirations, the opportunity to increase turnover and profitable scaling by July 2023.
We've had an influx of new customers with our show home cleaning service, including Anwyl's developments in Barton & Burscough, as well as Elan Homes' development in Ramsbottom.
We've started on site with Countryside on their developments in Leigh & Accrington, were doing the builders cleans for Watson Homes in Bolton and Anwyl, Burscough as well as David Wilson, Formby, Rowlinson, Moss Side and Elan Homes, Southport! As new sites start, sadly we've finished on site with Sovini in Pensby.
As we have grown its become increasingly important to communicate with our customers to ensure they are happy with our service. That is why Stephen & Richard have been out and about visiting Countryside & Bellway on a number of sites, to get feedback on how we can improve to better our already fantastic service.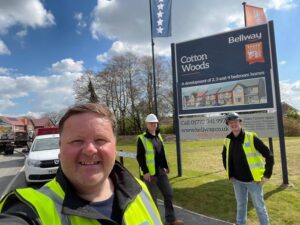 We're grateful to all our customers for their continued business and can't wait to see where our business takes us in the future!
Love, Facilco x